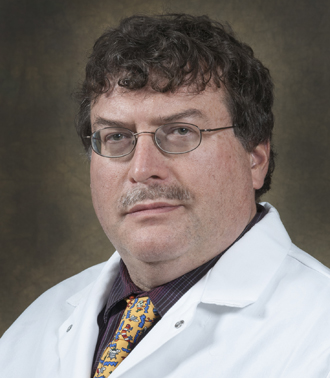 Douglas Ruden
Office Address
275 East Hancock Street
Detroit, MI 48201
Office Phone
(313) 577-6688
Office Fax
(313) 577-0082
Biography
Douglas Ruden is interested in how early exposures to environmental toxins such as lead affect genome-wide DNA methylation and histone modifications. Laboratory techniques include: DNA methylation analyses (BS-Seq and Infinium) and histone modification analyses (ChIP-Seq and mDIP-Seq).
Education
California Institute of Technology, B.S. (Chemistry), B.S. (Biology), 1984
Harvard University, Ph.D. (Biochemistry), 1990
Max Planck Institute for Molecular and Developmental Biology, Postdoc, 1994
Fellowships
NSF Predoctoral Fellowship, 1985-1987
EMBO Postdoctoral Fellowship, 1990-1992
Alexander Von Humboldt Postdoctoral Fellowship, 1992-1994
Areas of Expertise
Epigenomics, Drosophila Developmental Genetics, Genomics, Neurotoxicology, Single-Cell Sequencing
Areas of Interest
Multigenerational Epigenetic Inheritance, Drosophila neurotoxicology, ESC-derived neurons neurotoxicology, traumatic brain injury, perinatal outcomes
Areas of Research
Drosophila neurotoxicology, multigenerational epigenetic inheritance in mouse and humans, obesogens, embryonic stem cells 
Awards and Honors
Basil O'Connor Award, March of Dimes Research Foundation
128th Annual Nobel Symposium on Epigenetic Reprogramming in Development and Diseasae in Stockholm, Sweden (speaker)
Grants
NIEHS R01, QTL and Microarray Mapping Lead Sensitive Genes, 2005-2017
NIH UG3, ECHO (Environmental Contributions to Children's Health Outcomes), 2016-2023
Publications
 1. Cortese, R., Lu, L., Yu, Y., Ruden, D.M., Claud, E.C. Epigenome-Microbiome crosstalk: A potential new paradigm influencing neonatal susceptibility to disease. Epigenetics. 2016; 11(3):205-15. DOI:10.1080/15592294.2016.1155011. (PMID:26909656)
This paper shows that enteric bacteria can alter the epigenome of intestinal bacteria. This paper was in collaboration with Dr. Lei Lu at the University of Chicago. My role was to perform the DNA methylation experiments and help with the analyses.

2. Senut*, M.C., Zhang, Y., Liu, F., Sen*, A., Ruden, D.M., Mao, G. Size-Dependent Toxicity of Gold Nanoparticles on Human Embryonic Stem Cells and Their Neural Derivatives. Small. 2016 Feb 3; 12(5):631-46. doi: 10.1002/smll.201502346. (PMID:26676601)
This paper shows that gold nanoparticles that are 1.4 nm in diameter are highly toxic to human embryonic stem cells. It also shows that gold nanoparticles that are 5 nm in diameter are not toxic but cause dramatic decreases in DNA methylation levels.
3. Ruden, D.M., Cingolani, P.E., Sen, A., Qu, W., Wang, L., Senut, M.D., Garfinkel, M.D., Sollars, V., and Lu, X. Epigenetics as an answer to Darwin's "special difficulty," Part 2: natural selection of metastable epialleles in honeybee castes. Frontiers in Genetics. 2015 Feb; 6:60. doi: 10.3389/fgene.2015.00060. (PMID:25759717)
This paper reviews the current state of knowledge of DNA methylation patterns in honey bees and proposes a hypothesis for the evolution of castes by the selection of metastable epialleles. Dr. Ruden was invited to be the keynote plenary opening night speaker at the 2016 ICE (International Conference on Entomology) in Orlando, Florida, to present this paper.
4. Sen*, A., Heredia, N., Senut*, M.C., Land, S., Qu*, W., Hollacher, K., Lu, X., Dereski, M.O., Ruden, D.M. (2015). Multigenerational epigenetic inheritance in humans: DNA methylation changes associated with maternal exposure to lead can be transmitted to the grandchildren. Scientific Reports. 2015 Sep 29; 5:14466. doi: 10.1038/srep14466. (PMID:26417717)
This paper is the first demonstration of multigenerational epigenetic effects caused by environmental exposure in humans. The impact factor of this journal is 5.078.
5. Sen*, A., Cingolani*, P., Senut*, M.C., Land, S., Mercado-Garcia, A., Tellez-Rojo, M.M., Baccarelli, A., Wright, R.O. Lead exposure induces changes in 5-hydroxymethylcytosine clusters in CpG islands in human embryonic stem cells and umbilical cord blood. Epigenetics. 2015; 10(7):607-621, DOI: 10.1080/15592294.2015.1050172. (PMID: 26046694).
This paper describes a new technique for measuring 5hmC levels using the HM450K assay in humans. This work was presented as a poster in the 2015 SETAC Conference in Barcelona, Spain by Mr. Sen. It was highlighted as the top paper in Cord Blood News 7.22.
6. Sen*, A., Heredia, N., Senut*, M.C., Hess, M., Land, S., Qu*, W., Hollacher, K., Dereski, M.O., Ruden, D.M. Early life lead exposure causes gender specific changes in the DNA methylation profile of DNA extracted from dried blood spots. Epigenomics. 2015; 7(3):379-393. (PMID: 26077427)
This paper was supported by two NIEHS grants, R01 ES012933 (this grant) and R21 ES021983 ("Effects if Lead on Neuronal Differentiation in Human Embryonic Stem Cell"). The R21 explores using the human embryonic stem cell model to determine how lead exposure affects DNA methylation and gene expression after acute and chronic exposure. We found many parallels to our Drosophila results and we plan to continue this line of research in the competing renewal of our NIEHS R01 grant next year. (Not cited yet – too early). The impact factor of this journal is 5.215.
7. Niu, Q., Wang, W., Li, Q., Li, Y., Ruden, D.M., He, B. Percutaneous Fine Needle 5% Ethanol-Cisplatin Intratumoral Injection (PFNECII) Combined with Second-Line Chemotherapy Improves Upon the Standard of Care in Platinum-Pretreated Stage IV Non-Small-Cell Lung Cancer Patients. Translational Oncology. 2014 Apr; 7(2): 302-308. doi: 10.1016/j.tranon.2014.02.017. (PMID: 24726235).
This paper is part of a collaboration with Qi Niu at the University of Shanghai on developing less-expensive and effective treatments for solid tumors. My role in this collaboration is advisory. Cited by 1
8. Senut*, M.C., Sen*, A., Cignolani*, P., Shaik*, A., Land, S., Ruden, D.M. Lead exposure disrupts global DNA methylation in human embryonic stem cells and alters their neuronal differentiation. Toxicol. Sci. 2014 May; 139(1), 142–161. doi: 10.1093/toxsci/kfu028. (PMID: 24519525).
This paper is our first human stem cell paper that was funded by our R21 grant ES021983. The main finding is that developmental Pb exposure can change the length and branching of neurites that are derived from hESC. This paper was highlighted in ESC & iPSC News 9.06. This exposes our publication to more than 4,500 researchers in the stem cell field. Cited by 2
9. Niu, Q., Wang, W., Li, Y., Ruden, D.M., Wang, F. Cisplatin in 5% Ethanol Eradicates Cisplatin-Resistant Lung Tumor by Killing Lung Cancer Side Population (SP) Cells and Non-SP Cells. Front. Genet., 2013 Aug 29; doi: 10.3389/fgene.2013.00163. (PMID: 24009622).
This paper is part of a collaboration with Qi Niu at the University of Shanghai on developing less-expensive and effective treatments for solid tumors. My role in this collaboration is advisory. Cited by 3

10. Cingolani*, P., Cao, X., Khetani, R., Chen, C.C., Coon, M., Sammak, A, Bollig-Fischer, A., Land, S., Huang, Y., Hudson, M.E., Garfinkel, M.D., Zhong, S., Robinson, G.E., and Ruden, D.M. Intronic Non-CG DNA Hydroxymethylation and Alternative mRNA Splicing in Honey Bees. BMC Genomics. 2013 Sep 30; 14(1):666. (PMID: 24079845).
This paper is the culmination of a four-year collaboration with Gene Robinson, an NAS member at University of Illinois, Urbana-Champaign. The main finding is that DNA methylation and hydroxymethylation can affect exon retention and exon skipping during RNA splicing. Cited by 7
11. Antwih*, D.A., Gabbara*, K.M., Lancaster, W.D., Ruden, D.M., Zielske, S.P. Radiation-induced epigenetic DNA methylation modification of radiation-response pathways. Epigenetics. 2013 Aug; (8):839-48. doi: 10.4161/epi.25498. (PMID: 23880508).
This paper is based on a collaboration with Steven Zielske in the Radiation Oncology Department at WSU. It was recently accepted for publication. Journal Impact Factor: 4.920; Cited by 11
12. Figueroa-Romero*, C., Hur, J., Bender, D.E., Cataldo, M.D., Lunn, S., Pacut, C., Smith, A.L., Delaney, C.E., Yung, R., Ruden, D.M., Callaghan, B.C., Feldman, E.L. Identification of Epigenetically Altered Genes in Sporadic Amyotrophic Lateral Sclerosis. PLoS One. Epub 2012; 7(12):e52672. (PMID: 23300739).
This paper is based on a collaboration with Eva Feldman at UMich. Dr. Feldman is leading a phase I clinical trial using spinal cord stem cells to treat ALS in humans. Journal Impact Factor: 3.730; Cited by 22
13. Cingolani*, P., Platts*, A., Wang*, L.L., Coon, M., Nguyen*, T.T., Wang*, L., Land, S.J., Ruden, D. M., Lu, X. A Program for Annotating and Predicting the Effects of Single Nucleotide Polymorphisms, SnpEff: SNPs in the genome of Drosophila melanogaster strain w1118; iso-2; iso-3. Fly (Austin). 2012 Apr-Jun; 6(2):80-92. doi: 10.4161/fly.196956, 80-92. (PMID: 22728672).
This paper describes the software SnpEff that is used for annotating genome sequencing data for SNPs. This software has been adopted by the Broad Institute for the Genome Analysis Toolkit (GATK) which represents the best software for whole genome analyses. SnpEff replaced an earlier program ANNOVAR (Analysis of Variation). SnpEff is also used by David Craig at TGEN for personalized genome sequencing and personalized medicine. Journal Impact Factor: 1.105; Cited by 398
14. Cingolani*, P., Patel, V.M., Coon, M., Nguyen*, T.T., Land, S.J., Ruden, D.M., Lu, X. Using Drosophila melanogaster as a model for genotoxic chemical mutational studies with a new program, SnpSift. Frontiers in Genetics. 2012 Mar 15; 3:35. doi: 10.3389/fgene.2012.000353; 35-45 epub. (PMID: 22435069).
SnpSift is a variation of SnpEff that can find a point mutation that causes a disease from a whole genome sequence database. Journal Impact Factor: 2.5; Cited by 22
15. Hirsch, H.V., Lnenicka, G., Possidente, D., Possidente, B., Garfinkel, M.D., Wang*, L., Lu, X., Ruden, D.M. Drosophila melanogaster as a model for lead neurotoxicology and toxicogenomics research. Front. Genet. 2012 May 4; 3:68-78. doi: 10.3389/fgene.2012.00068. (PMID: 22586431).
We presented some unpublished electrophysiological data of Drosophila larvae exposed to lead. Journal Impact Factor: (new journal); Cited by 2
 
16. Niu, Q., Wang, W., Li, Y., Ruden, D.M., Wang, F., Li, Y., Wang, F., Song, J., Zheng, K. Low molecular weight heparin ablates lung cancer cisplatin-resistance by inducing proteasome-mediated ABCG2 protein degradation. PLoS One. 2012; 7(7):e41035. Epub 2012 Jul 23. doi: 10.1371/journal.pone.0041035. (PMID: 22844424).
This paper is from a collaboration with Dr. Niu at Shanghai Medical School based on a visit I made there in 2011. I suggested experiments and helped edit the paper for publication in a top journal. Journal Impact Factor: 3.730; Cited by 20
17. Nguyen*, T.T., Shi, W., Ruden, D. M. CloudAligner: A fast and full-featured MapReduce based tool for sequence mapping. BMC Research Notes. 2011 June 6; 4(1):171. doi: 10.1186/1756-0500-4-171. (PMID: 21645377)
This was the thesis publication of my Graduate Student Dr. Nguyen whom I shared with Dr. Shi, a Professor at WSU in Computer Science. This describes software for analysis of genomic sequencing data. Dr. Shi was awarded a WSU REP award for this project. Journal Impact Factor: (new journal); Cited by 38
18. Chia*, N., Wang*, L., Lu, X., Senut*, M.C., Brenner, C., Ruden, D. M. Environmental regulation of 5-Hydroxymethyl-cytosine by oxidative stress. Epigenetics. 2011; 6(7):1-4. (PMID: 21617369)
This paper presents an original hypothesis for the regulation of TET by oxidative stress and the mitochondria. Journal Impact Factor: 4.920; Cited by 48
19. Elobeid*, M.A., Padilla*, M.A., Brock, D.W., Ruden, D.M., Allison, D.B. Putative Endocrine Disrupting Chemicals and Obesity: An Examination of Dioxins in the NHANES 1999-2002 Data. Intern. J. Env. Res. Publ. Health. 2010; 7(7):2988-3005. (PMID: 20717554).
This was a collaboration with Dr. Allison, an Epidemiologist and Biostatistician at UAB. Was selected as the 1st prize of "International Journal of Environmental Research and Public Health Best Paper Award 2014". The award will consisted of prize of 600 CHF and the privilege to publish an additional paper free of charge in open access format in IJERPH, after the usual peer-review procedure. Journal Impact Factor: 1.998; ‎Cited by 49
20. Padilla*, M.A., Elobeid*, M.A., Ruden, D.M., Allison, D.B. An Examination of the Association of Selected Toxic Metals with Total and Central Obesity Indices: NHANES 99-02. Intern. J. Env. Res. Publ. Health. 2010; 7(9):3332-3347. (PMID: 20948927).
This was a collaboration with Dr. Allison, an Epidemiologist and Biostatistician at UAB.
Journal Impact Factor: 1.998; ‎Cited by 25
21. Hirsch, H.V.B., Possidente, D., Averill, S., Despain, T.P., Buytkins, J., Thomas, V., Goebel, W.P., Shipp-Hilts, A., Wilson, D., Hollocher, K., Possidente, B., Lnenicka, G., Ruden, D.M. Variations at quantitative trait locus (QTL) affect development of behavior in lead-exposed Drosophila melanogaster. Neurotox. 2009; 30(2):305-311. (PMID: 19428504).
This was the main research paper stemming from the first round of funding of our NIEHS R01 grant "QTL and Microarray Mapping Lead Sensitivity Genes." I presented this research two times at NIEHS and it was awarded a competitive renewal for years 6-10 (funded until 2016). Journal Impact Factor: 3.269; ‎Cited by 14
Faculty Status
Neuropharmacology, Toxicology