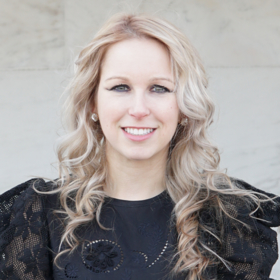 Hilary Marusak
Assistant Professor, Department of Psychiatry and Behavioral Neurosciences
Office Address
Tolan Park Medical Building
3901 Chrysler Drive
Suite 2B, Room 259
Detroit, 48201
Office Phone
313-577-1278
Biography
Dr. Marusak is an Assistant Professor in the Department of Psychiatry and Behavioral Neurosciences at Wayne State University (WSU) School of Medicine in Detroit Michigan. Dr. Marusak received her PhD in Translational Neuroscience from WSU and completed a postdoctoral fellowship in Dr. Christine Rabinak's Translational Neuropsychopharmacology lab in the WSU Department of Pharmacy Practice.
Dr. Marusak directs the WSU THINK Lab, which focuses on characterizing the impact of stress and trauma during childhood on brain development in children and adolescents, as well as, neurodevelopmental mechanisms leading to anxiety and other "fear-based" disorders, such as posttraumatic stress disorder (PTSD).
Specific areas of interest include:
The impact of environmental adversity on brain and behavioral development in children and adolescents. This includes childhood trauma —such as interpersonal forms of trauma (e.g., violence, peer victimization) and medical-related trauma (e.g., cancer diagnosis, treatments), and also environmental toxicants (e.g., particulate matter air pollution, lead).
The role of the endocannabinoid system in modulating frontolimbic brain development and risk of fear-based disorders.
Behavioral (e.g. exercise, meditation) or pharmacological interventions (e.g., cannabidiol, CBD) that target the endocannabinoid system for the treatment and/or prevention of fear-based disorders in youth.
The impact of prenatal cannabis exposure and adolescent cannabis use on neurodevelopmental and mental health outcomes.
Effects of cannabis and cannabinoids on the brain and mental health outcomes.
Dr. Marusak was awarded postdoctoral fellowships from the National Institute of Mental Health and the American Cancer Society, and is currently funded by a K01 Mentored Research Scientist Career Development Award from the National Institute of Mental Health. Dr. Marusak is the co-PI on an R21 Exploratory/Developmental Research Grant from the National Institute of Child Health and Human Development, and the co-PI on a Veteran Marijuana Research Grant from the State of Michigan, Cannabis Regulatory Agency. She also holds an Adjunct position in the Merrill Palmer Skillman Institute for Child and Family Development, serves as a faculty advisor to Science Policy Network-Detroit and Science Advisor for the nonprofit organization Kids Kicking Cancer, and is a Scientific Member of the Karmanos Cancer Institute and the WSU Center for Urban Responses to Environmental Stressors (CURES).
Education
B.A. Biology & Psychology, Kalamazoo College, Kalamazoo, MI, 2011
Ph.D. Translational Neuroscience, Wayne State University, Detroit, MI, 2016
Postgraduate Training
Postdoctoral fellowship, Affective Psychiatry, Wayne State University, Detroit, MI, 2019
Links of Interest
Publications
Research Interests
Pediatric anxiety disorders and posttraumatic stress disorder (PTSD)
Childhood adversity/trauma, including medical-related adversity (e.g., pediatric cancer)
Developmental neuroscience
Affective neuroscience
Cannabis/Cannabinoids
The endocannabinoid system